| | |
| --- | --- |
| | Perth & Kinross Local Area Commander's Bulletin |
---
The following Alert is being circulated on behalf of Police Scotland, D Division
Recent Housebreakings in Tayside
Officers are following positive lines of enquiry following a number of break-ins across Tayside.
Between 4 June and 21 June, 2022, a number incidents have occurred across the Dundee, Birkhill, Fowlis, Invergowrie, Kinross and Monifieth areas.
Suspects have gained access to commercial garage premises, stealing vehicle true keys from offices and then using them to steal customer vehicles.
It is believed that the stolen vehicles are then used for other crimes of dishonesty, including breaking into shops and domestic residences within the Tayside Division.
DI Allan Thomson said: "These housebreakings have been very damaging for the businesses involved and extensive enquiries are underway to catch those responsible.
"Our enquiries are progressing and I would ask anyone who has seen or heard anything suspicious that might help with our investigation to get in touch as soon as possible.
"I would also like to take this opportunity to encourage all business owners to check that their crime prevention measures are in good working order including any intruder alarms or CCTV.
"Please also check that your premises is locked securely at close of business and customer keys are stored in a secure place.
"Should you wish to receive crime prevention advice for your premises, whether that be physical security, CCTV, secure key storage options or anything else related to keeping your premises safe, please contact our Partnerships, Interventions and Preventions Department by email at taysidepreventionsandinterventions@scotland.police.uk".
Motorcycle Stops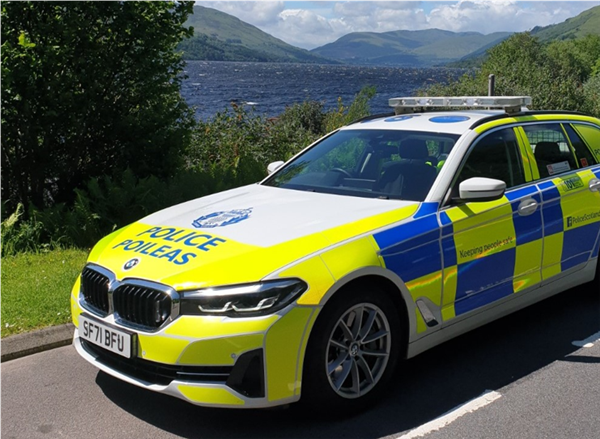 On Saturday 18th June officers from the Roads Policing Department carried out a day of action on the A85 in relation to motorcyclists. The aim of this was to engage with cyclist and encourage and promote positive driver behaviour. This resulted in 31 motorcycles being stopped and 5 people being warned for construction and use offences.
On Sunday 19th June, 20 motorcycles were stopped on the A977 with warnings issued for number plate offences and 1 having no MOT. A further 19 bikes were stopped on the A93 with 2 being warned for number plate offences.
Officers are currently involved with the Rider Refinement Program, a one day course which aims to raise awareness of the importance of road safety and made rider think of the personal consequences of taking risks. The course involves demonstration rides and observed rides with feedback from officers along with vehicle examination and safety checks. Courses are available throughout the North of Scotland with date in Perth as below
Sunday 17th July
Saturday 20th August
Saturday 17th September
Sunday 25th September
Saturday 15th October
The cost of the course is £40 per rider and includes lunch. Anyone interested in attending can email operationriderrefinement@scotland.police.uk
Further information is available at https://www.scotland.police.uk/what-s-happening/news/2022/april/rider-refinement-north-2022/
Missing Person Appeal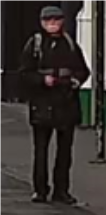 We are appealing to the public for help to trace missing Perth man John Baikie (75). Mr Baikie was last seen in Perth City Centre on Tuesday 8th February. He is around 5ft 9ins, slim build with white hair and beard and he wears glasses. He lives a generally solitary life-style and likes to travel around the country, so it is not unusual for him to not be seen for fairly long periods of time, however concerns have now been raised for his welfare and we would like to trace him to ensure he is safe and well.
When last seen he was wearing the dark coloured clothing in the above picture and carrying a distinctive yellow/green backpack
If you have any information that could assist us please call 101 and quote reference MPR5902700622
UPDATES
A 34 year old man was arrested and appeared at Perth Sheriff Court on Friday 17th June in relation to a serious of thefts from houses and vehicles in the Gannochy and Bridgend areas of Perth earlier this year. A search warrant was executed and some of the stolen property including a power washer and power tools was recovered.
A 27 year old man was arrested for theft of a purse from a woman at a bus stop in Mansfield Road, Scone on Thursday 16th June
A 51 year old man was arrested for being concerned in the supply of a class A drug after his vehicle was stopped on the A90 near, Inchture. 3kg of cocaine was recovered from within his vehicle
3 men aged 19, 21 and 27 will be reported to the Procurator Fiscal for theft of used cooking oil from business premises in Pitlochry on Wednesday 15th June.
A 56 year old woman was arrested for drink driving in Muirhall Road, Perth on Friday 17th January
During the past week 5 drivers have been found to be without insurance and 2 had no MOT
RECENT INCIDENTS
Between Friday 3rd and Friday 17th June, a black and red Mansfield Lawnmower and a red and silver Inhill Garden Strimmer were stolen from a garden shed in Tulloch Terrace, Perth. (CR/27688/22)
Between 6pm, Thursday 16th and 11am, Friday 17th June, a silver Kia Sportage was damaged whilst parked in Fairies Road, Perth. (CR/27831/22)
About 3:30am, Sunday 19th June, 3 windows were smashed at a property in Kingswell Terrace, Perth. (CR/27546/22)
About 1:20am, Monday 20th June, 2 persons were disturbed trying to gain access to a property in Newton Steadings, Glencarse. They were seen to make off in a 4x4 type vehicle. (CR/27846/22)
About 3pm, Saturday 18th June an as yet unidentified person was disturbed having gained entry to a property in Riverside Road, Rattray. Nothing was stolen and having been disturbed the suspect made off in an unknown direction. (CR/27490/22)
Between 5pm, Monday 20th and 5:15am, Tuesday 21st June, alcohol and clothing were stolen from within a blue Peugeot 208 which was parked in Thorngreen Road, Kinrossie. (CR/27972/22)
Between 9:30am and 11am, Sunday 19th June, a black Peugeot 208 and a silver Mini had their tyres damaged whilst parked near to Rossie Farm, Dunning. (CR/27869/22)
Anyone with any information that may be useful should contact Tayside Division on 101 or any police officer, quoting the crime reference number listed at each incident. Alternatively information can be passed anonymously via the charity Crimestoppers on 0800 555 111.
Regards,
Tom Leonard, Chief Inspector, Local Area Commander, Perth and Kinross
FURTHER INFORMATION AND INTERNET LINKS
As we receive reports of crime, the information is shared on https://www.pkcommunitywatch.co.uk/
I would encourage you to sign up for notifications.
Guidance on how to protect your property is available via Community Watch as well as on the Police Scotland Website, just click or copy and paste the following link:-
https://www.scotland.police.uk/advice-and-information/
Keep up to date with everything we are doing and all appeals by visiting the following sites:-
https://twitter.com/policescotland
https://www.facebook.com/PoliceScotland
http://www.scotland.police.uk/
http://www.pkcommunitywatch.co.uk/
Your Community Policing Teams
Locality Inspectors
PERTH CITY CENTRE

PI Kevin Chase

PERTH CITY NORTH

PI Steve Gray

PERTH CITY SOUTH

PI Kristopher McCall

NORTH

PI Ashley Wallace

Blairgowrie & Glens

Highland

Strathtay

Strathmore

Carse of Gowrie

SOUTH

PI Nichola Forrester

Strathearn

Strathallan

Almond & Earn

Kinross-shire
If you wish to make contact with your local community officer please use the following e-mail addresses:
Perth
TaysidePerthCityCentreCPT@Scotland.police.uk
TaysidePerthCityNorthCPT@Scotland.police.uk
TaysidePerthCitySouthCPT@Scotland.police.uk
North
TaysideStrathmoreCPT@Scotland.police.uk
TaysideBlairgowrieGlensCPT@Scotland.police.uk
TaysideHighlandCPT@Scotland.police.uk
TaysideStrathtayCPT@Scotland.police.uk
TaysideCarseofGowrieCPT@Scotland.police.uk
South
TaysideKinross-shireCPT@scotland.police.uk
TaysideStrathallanCPT@scotland.police.uk
TaysideAlmondEarnCPT@scotland.police.uk
TaysideStrathearnCPT@scotland.police.uk
---
Reply to this message
---
Message Sent By
Varrie McDevitt
(Neighbourhood Watch Scotland, NWS Co-ordinator, Scotland)
---